10% Off Opening Promo!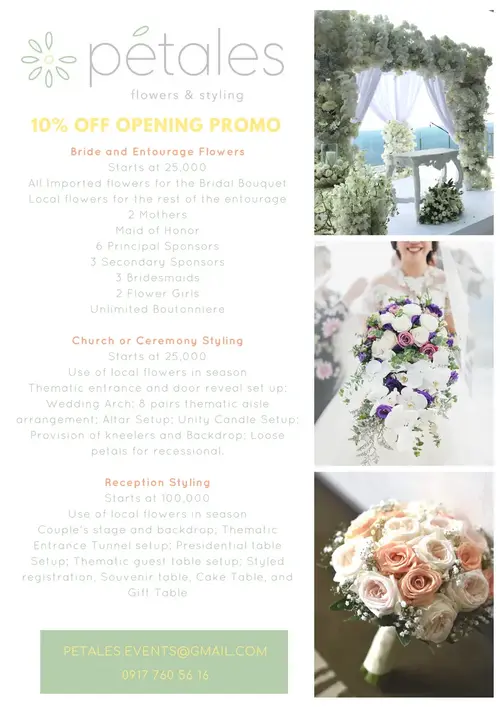 ~message from Petales
"We are happy to inform you that we are extending our Bridal Fair Promo until July 28, 2018.
We cater to Bride and Entourage Flowers; Church Styling or Ceremony Styling (if outdoor or Christian Wedding), and Reception Styling.
We are GMT (Gideon Hermosa, Michael Ruiz, Teddy Manuel) Trained Stylist and are sure to help achieve the look you are dreaming of.
If you wish to check our previous events, you may visit https://www.facebook.com/artworkeventsph/
Thank you for dropping by our booth. God bless, and happy planning! 🙂
Abigail"