A Tagaytay Wedding In Beautiful Black And White By Liz Rañola Photography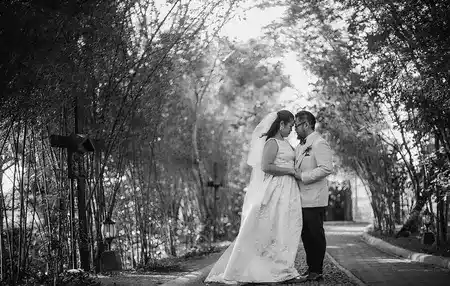 Every now and then, we are treated to a beautiful Tagaytay wedding photoshoot, but in black and white. Shooting in black and white is an awesome creative choice, allowing the photographer to (at least in our opinion) better capture beauty and emotion. While capturing color and details is great, sometimes the effective use of black and white allows for a more classic, timeless look and feel to photographs, focusing more on composition and contrast.
That said, check out these lovely photos from Cookie and Mary's laid-back Tagaytay wedding; with photo highlights taken at Pintoresco in Alfonso, Cavite by our friend, Liz Rañola of Liz Rañola Photography.
A TAGAYTAY WEDDING IN BEAUTIFUL BLACK AND WHITE
Cookie and Mary enlisted the services of the very capable Liz Rañola for their Tagaytay wedding.
"Cookie and Mary's wedding was one of my (out-of-the-ordinary types) of shoot– there were no scenes of (the) bride wearing the shoes, no veil throwing, suit throwing, nor wearing of watch– (none of the) standard scenarios (one might expect) in a wedding shoot," shared Liz.
"It was focused on capturing what is naturally happening, and the couple being very cool and happy people– they enjoyed their stress-free wedding day."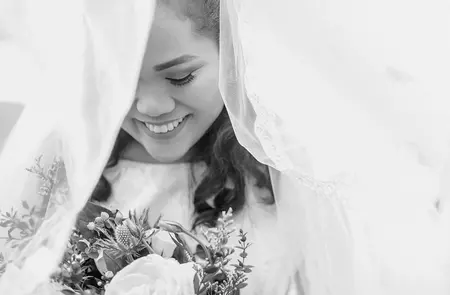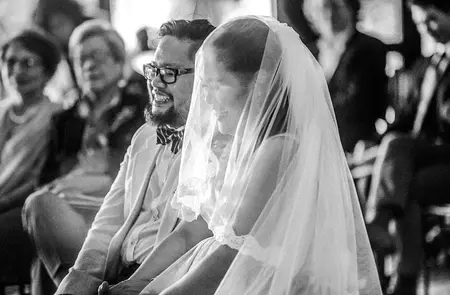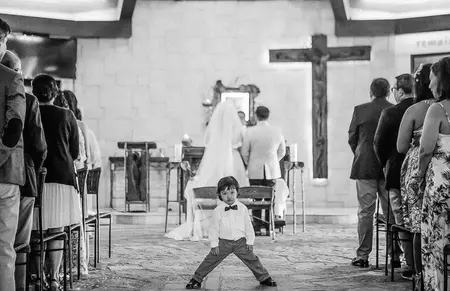 Liz Rañola Photography is one of our featured vendors at the upcoming Before I Do Bridal Fair, which happens on November 24 and 25, 2018 at the Megatrade Hall 3, SM Megamall. Don't forget to visit Before I Do's special section at www.TagaytayLiving.com for more info about the event!
Check out more awesome black and white photos from Cookie and May's wedding over at Liz Ranola Photography's official website.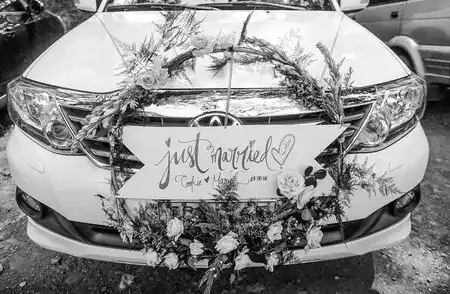 THE BEFORE I DO BRIDAL FAIR SERIES
Looking for a few more wedding vendors to complete your roster for your dream Tagaytay wedding?
The Before I Do Wedding and Debut Fair happens on Saturday and Sunday, November 24 and 25, 2018 at the Megatrade Hall 3 of SM Megamall, with over a hundred wedding vendors and suppliers you may want to check out in time for your wedding day in Tagaytay.
Tagaytay Living is once again proud to be the official online media partner of The Before I Do Wedding and Debut Fair.
Visit the official Before I Do website and register today to enter for FREE upon presenting your event tickets at the registration booth. Or get in touch with the Before I Do Bridal Fair team via email, or by phone at 809.3119 for more details on joining as an exhibitor.
The Before I Do Wedding and Debut Fair is a production of VRC Creative Events Management Corporation.
Also, don't forget to Tagaytay Living's special section for more info on The Before I Do Bridal Fair Series, and check out some of our featured Before I Do exhibitors.
WEDDINGS IN TAGAYTAY

Browse through Tagaytay Living's featured Tagaytay wedding venues and Tagaytay wedding suppliers, as well as wedding tips for your big day.
Whether you're having your own country dream wedding in Tagaytay, or just visiting for somebody's else's big day, Tagaytay Living will fill you in on where to eat, where to stay, and what to do in Metro Tagaytay. Visit Tagaytay Living on Instagram to get a better idea of what's going on and coming up in and around Tagaytay City.