Abanes Bosay Resort Corp.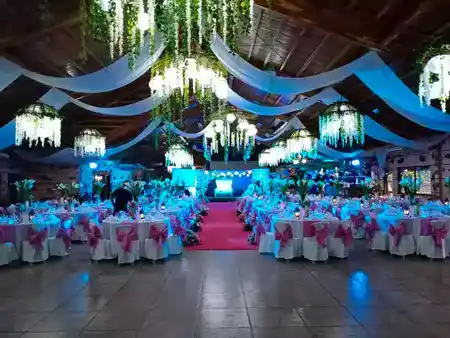 Address: Marigman Road, Barangay. San Roque, Antipolo City
Landline Numbers: 8661 9011 or 12
Email Address: bosayreservation@gmail.com
Website: http://www.bosayresort.com
Facebook: Bosay Resort
Instagram: BOSAY RESORT OFFICIAL
Profile:
FOR THE TYPICAL Pinoy, the idea of a leisure trip nowadays is going to a quick weekend getaway where the worries of a hectic and stressful day-to-day city life can be momentarily forgotten.

Luckily, Antipolo is proud of its share of resorts that offer their own unique amenities and services. The many secrets and surprises waiting to be rediscovered beckon each visitor and tourist from nearby towns and the metro. Likewise, guests with discriminating tastes are equally assured to find satisfaction.
One such resort set in sprawling 3-hectares mountainous terrain along Marigman Road in Brgy. San Roque is BOSAY. Bosay Resort is where the tropical idyll of the typical provincial life is emphasized and precious land space is maximized into a complete package of a modern resort.
Bosay is a Waray term meaning waterfalls. The owner says that Bosay is like a paean to his longing for the bosay of his childhood. Bosay previously was a simple farm that serves as his family's vacation house during holidays and venue to clan reunions and happy get-together parties. The original pool with the waterfalls, slide and dolphin tiles was meant to provide his kids, now all grown-up and professional in their chosen careers, the fond happy memories of swimming in bosay back in his hometown.
Upon entering the resort, one will be amazed by the air quality, which is genuine fresh mountain air. The mesmerizing sound of lawiswis kawayan, heaving trees, and birdsongs lull the ears to the beauty and serenity of a tropical paradise, well, until maybe somebody belts "My Way" in the videoke.
There are 3 adult pools and 2 kiddie pools available for public use and 3 private pools for those guests who want private enjoyment, the swimming attire requirements are less strict in these pools compare to our new and very own DISCO POOL and 50×25 meters OLYMPIC POOL. These two new pools are the newest attraction of the resort. The idea of putting yourself into a party mode with banging sounds and lights of disco in a pool where you can enjoy, the only one here in the country, simply at BOSAY you can find.