Adam's Eve Band – Music And Voices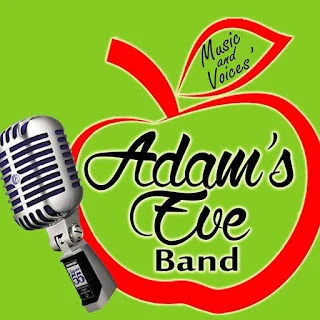 Contact No: 09053213322
Profile: MUSIC AND VOICES is here to spread beautiful classical, love songs, jazz, standards, bossanova and pop music of todays generation! Music and voices all started up with a choral quartet group from the students of UST conservatory of music, and they are Michelle, Marian, Georgina, Lovelle, Nomher, and Jojo singing in church wedding upto reception program.
then as the time goes by, all graduated and now professionally have regualr jobs with their music career, of course still part of music and voices team as of now.
Since music is their life, they continue to serve music and in addition to MUSIC AND VOICES, we now give you variety of music from the past like swing, blues, jazz, bossanova etc… forming a jazz band for weddings. which is in demand to all weddings, corporate events, and a lot more… Get puzzled with their music, it is because of their own unique style of improvisation, their astonishing jaw dropping sound and running notes that runs to their veins while performing will surely make your adrenalin high. With the members Archie Lacorte as the leader of the group and their saxophone player, is a professional artist that is also a faculty member of prestigious universities, in and out of the country, with his high standard performance, the style of his saxophone improvisation will really knock you down., together with the members Bobbet bernadas, ,yumi kutsukawa,michelle lacorte, jen rawolle, georgina linda, marian santiago, lovelle inoferio, nomher nival
jojo carillo, vic lopez, Given Bacani, and a lot more!
MUSIC AND VOICES is what they really is, from soloist, duos, choral quartet, instrumentalists, jazz group, or bossa group, are now ready to conquer the music industry with their smooth, amazing improvisations and unique style!