BEFORE I DO COUPLE: THE WEDDING OF JAKE AND WENDZ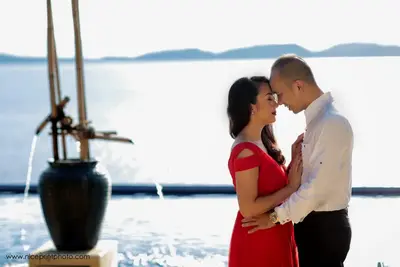 We met last August 2011 at the birthday celebration of the sister of my close friend Jarha Serafin. We met through Andrea Tiglao who before was the girlfriend and now the wife of Paolo Tiglao. Paolo who is a close friend of my husband and Andrea was the sister of Jarha Serafin who became very close to me and was the ex girlfriend of my cousin Bob Ancheta.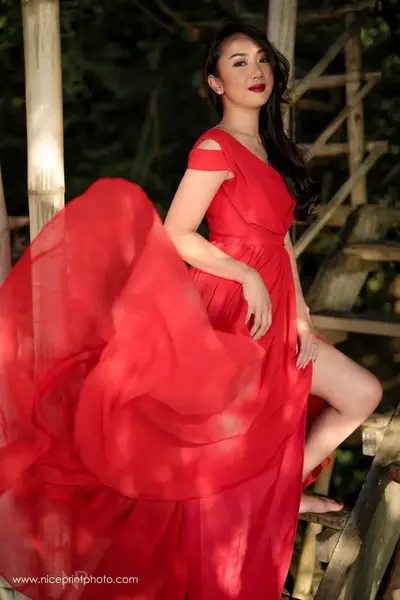 I was courted first by Jake's friends but never did they work out for me. Then in the long run, Jake and I started out as good friends and he started to court me.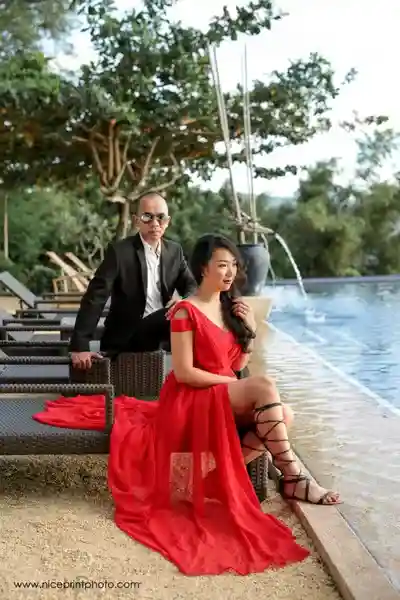 I knew he was the one because he's almost like my father and he really brought me closer to God (which by the way honestly I still remember it was the one I really prayed to God). Plus, I had this most embarrassing moment when I was sick but still he took care of me despite of what happened. Another incident was we had a vacation and his patience was tested again by my parents, he cried in front of me and said that he sometimes get tired waiting for me but he will never give up. Moreover, he respects and loves my parents so much especially me.
I still remember I once told my husband that if ever he's going to make a proposal I just wanted it to be simple and with my parents of course. It was February 16, 2017 when we decided to celebrate Valentine's day with my parents then suddenly it turned into a most unforgettable day ever. During dinner, my husband gave me and my mom a bouquet of flowers but mine was different from the usual because it was somehow like a bouquet of an entourage. But I never made an issue about it. Then later on while my parents and I are busy having dinner, the song "A thousand years" suddenly played and my husband walked straight to me, knelt down carrying a cake that says "Ready to become Mrs.Nalangan?" with a ring on top of it. The crowd at the restaurant were already tapping their glasses and shouting "say yes"!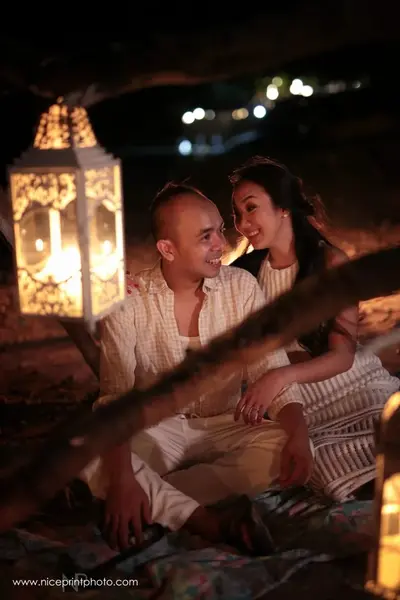 I was so surprised that I can't recall his entire speech! All I can remember was he said "Mahal na mahal kita and we've been through a lot so will you marry me?" I started to cry but I looked to my parents first, who were also both in tears of joy, if he asked for their permission (because that's what I wanted for him to do first) and when my parents nodded, I said YES to my husband!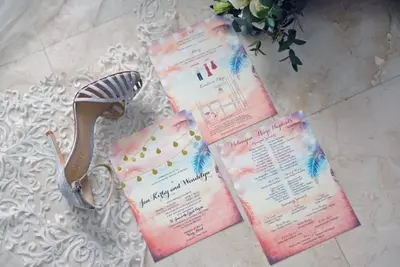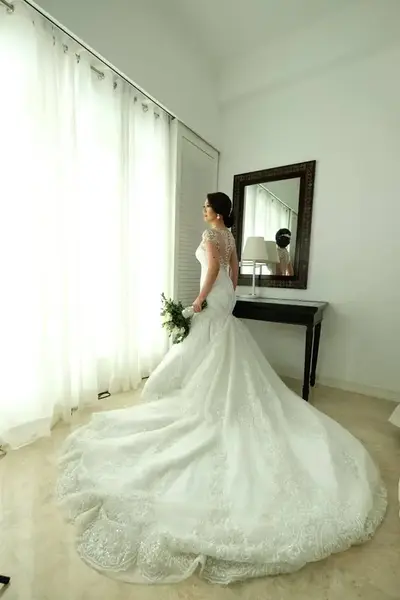 We visited Before I Do Bridal Fair last April 3, 2016 just months after my husband's proposal. A lot of my friends (who also booked a supplier in the said bridal fair) advised me to visit bridal fair especially Before I do because most of the suppliers that I need for my wedding are already there.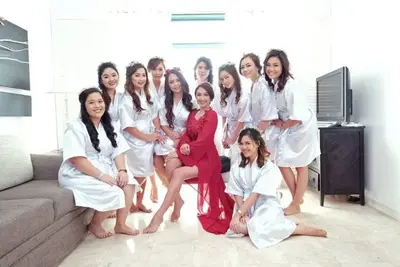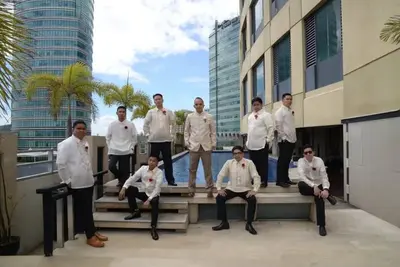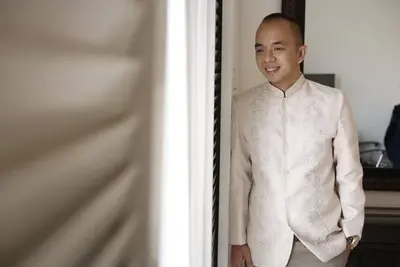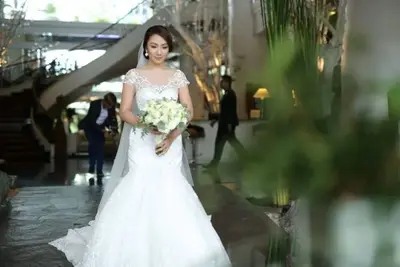 Indeed my friends were right because the place was just right for all the suppliers that I need. They offer suppliers that other bridal fairs don't have and one important thing is the suppliers at bridal fair will really help you on your wedding preparations. They also give more freebies and discount! We were looking around for suppliers who will really help us then this one staff of Nice Print Photography (Ms. Bien) approached us and assisted us all the way. That is why we booked Nice Print Photography. (considering also the budget that we have that time). After Nice Print, we still collected a few flyers as guide for the right supplier for our wedding. We also inquired for invitations, wedding rings, wedding cake, lights and sounds and band as well.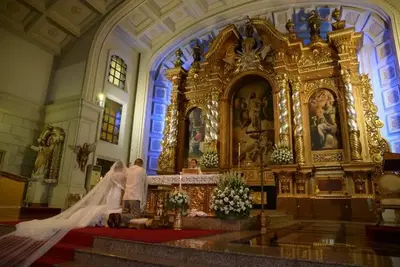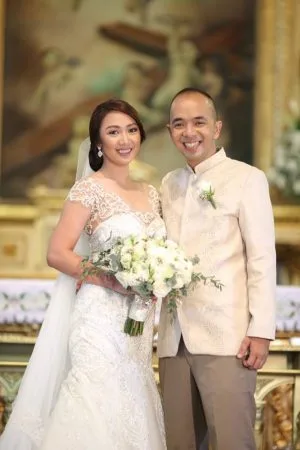 Everything went smoothly as planned and as prepared by our coordinator. From the wedding ceremony up to the reception, everything was so lovely, fun and organized. Our coordinator worked so hard to keep the program as organized as it can be. The wedding ceremony was so peaceful and wonderful. In the reception, from the very start and end of the program everything was so fun and lovely. All of my suppliers gave their best shot to make our wedding so memorable that even the guests still can't move on from the fun that they had every time we talk to them.
One tip when visiting a bridal fair:
Just be practical. Focus on what you really need and consider your budget as well.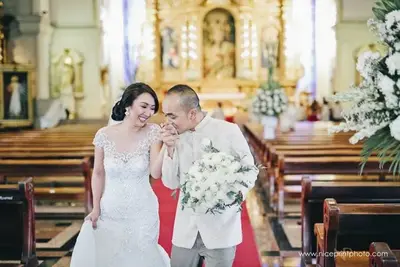 Reminders during wedding preps:
Enjoy every bit of your wedding preparations. Yes, there will be challenges but you both have to work for it together and never forget to respect and support each other's opinions and decisions. You may seek for other's advice but in the end it will still be the both of you who must decide. Yes it is your special day but for me you still have to consider and give importance to your guests. We considered the comfort and convenience of the guests when it comes to the location of the venue, the food that will be served and that they must also enjoy the program. They were the ones who were there for you from the very start and will be there for you on your wedding and so on that's why my guests were always part of my decision. Lastly, never take for granted the photos and videos because that's one of the most important thing too, because it will serve as your most cherished memories so choose wisely.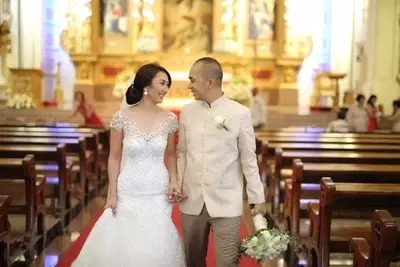 Advice on budget:
It's not necessary to spend too much on your wedding, keep a good budget at hand for as long as both of you and your guests will be comfortable and will have fun then that's already a successful wedding preparation.
Things to avoid:
Avoid things that don't need too much attention and budget. It's not that it's not important but because you have to be practical because you don't get to keep it for a lifetime. Examples are invitations, souvenirs and entourage's flowers. You can make it simple and presentable anyway.
Before I Do Supplier rating:
Between 1 to 5 (5 being the highest and 1 the lowest)
I'm giving the rate 5 for Nice Print Photography, the supplier that we booked at Before I Do Bridal Fair. They have exceeded so much our expectations. Aside from the fact that from the very start they already gave us a discount and lots of freebies, they also assisted us properly from the preparations, prenuptial shoot until the end of our wedding day. The result of all the photos and videos were undeniably great and really deserved to be cherished for a lifetime.