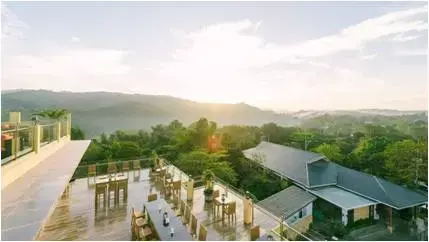 Address: 31 Saint Patrick St. Marvihills Subdivision, Brgy. Gulod Malaya, San Mateo, Rizal
Landline Number: 02 570 6172
Mobile Number: 0977 3304464 and 0921 8479608
Website: http://estanciadelorenzo.com.ph
Facebook: Estancia de Lorenzo
Instagram: estanciadelorenzo
Profile:
Commune with nature in all-inclusive and intimate nature farm and events venue in the charming San Mateo, Rizal. The 5-hectare property, with views overlooking the Sierra Madre mountains, allow you to be blissfully sated with farm-to-table mindful experiences, find adventure again with its leisure packages, and be in the lap of luxury with the private villas sprawled quietly across the expansive property, its interiors evoking an instant sense of calm. The distinguished Filipino services are overflowing, a hallmark of the EDL nature farm experience. Just lounging in solitude, enjoying the sunset is an experience all by itself. At Estancia de Lorenzo, we embrace nature, eco-sustainability and you.