Events On Demand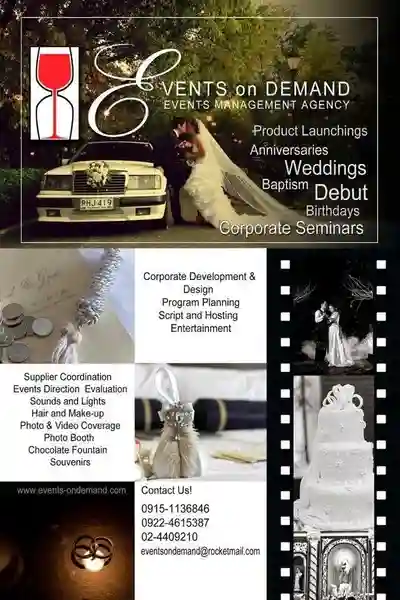 Address: 59 Bronze St., SSS Village, Makati City
Contact No.: 440-9210 | 571-9298 | 09224615387 | 09151136846
Email Address: eventsondemand@rocketmail.com
Website: http://www.events-ondemand.com

Profile: Events on Demand is founded on creativity, imagination, and a passion to put together the best and most memorable event possible for clients.

A full-service events management agency catering to a wide range of clients. They do everything from formal corporate functions, impactful commercial events, and intimate private affairs. They offer clients years of experience in events planning and management, extensive network of tried and tested suppliers, and the enthusiasm for their craft.