Excel Frames & Decors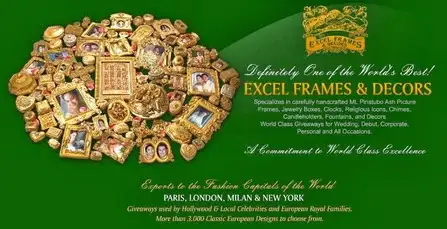 Address: 17 Marcelino St., Isidora Hills Subd., Holy Spirit, Quezon City
Contact No.: 09297258826 | 09179031205
Email Address: sonny.osi@gmail.com
Website: http://www.excelframesndecors.com

Profile: Excel Frames & Decors produce classic designs that are adapted to modern sensibilities. The Mt. Pinatubo ash decors with a touch of the old European world influences are your personal link to cultures that may be a hundreds of years old.

Throughout the years, Excel Frames and Decors has forged the most memorable and intricate Classic European designs and offered it to the most critical market.