Extended Promo From Artistry By Maru Rodriguez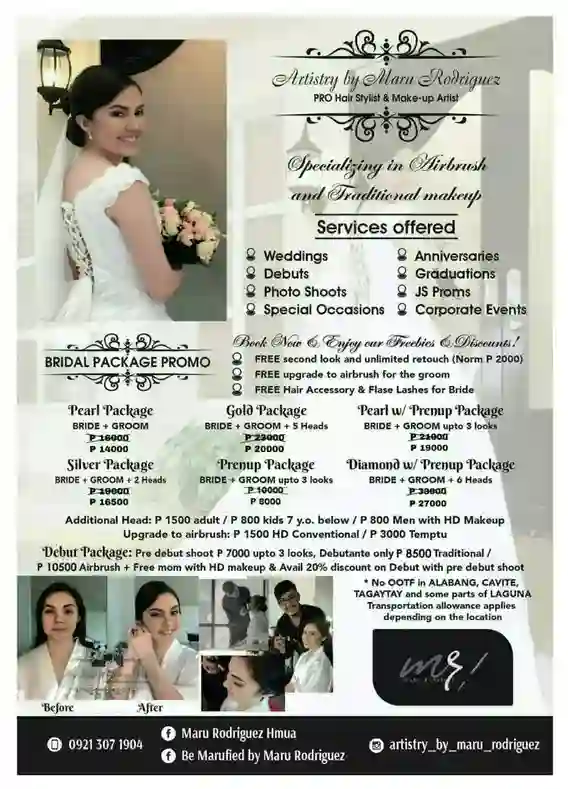 We are running extended bridal promo now from last year's rate – same rate even for next year's wedding (2021).
The two moms will be upgraded to airbrush, 1 additional head for any package, up to 3rd look for prenup and wedding, free hair accessory, unlimited retouch, NO OOTF. With all these inclusions and freebies it adds up to 30% discount!
For more details, visit https://www.facebook.com/beMarufied/
~Artistry by Maru Rodriguez