Flowers Of May By: Liza Legaspi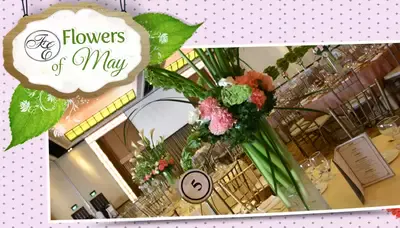 Contact Number: 926 0093 or 463 7250926 0093 / +63 2 463 7250
Mobile Numbers: 09088180415 or 0917 8131738 908 8180415 / +63 917 8131738
Address: 87 Magiting st., Teacher's Village, Quezon city
Email Address: liza_n_legaspi@yahoo.com
Website: http://www.flowersofmayflowershop.com/
Facebook: Flowers of May By: LIZA Legaspi
Profile:It is the stuff which success stories are made of.
A handful of women fired with youthful enthusiasm, inspired by visions of a brighter tomorrow. A small capital pooled together from personal resources. An undistinguished flower shop in Commonwealth Ave., Quezon City. A collection of merchandise consisting mainly of fresh cut flowers, artificial silk, dried, and plastic flowers – it was a combination of these factors that brought Flowers of May into being, over a decade ago. It was a business venture which, at that time, held no more than a promise of modest success.

But, hard work, determination, and honest toil have their just rewards. The little flower shop extends its services to floral arrangement for office inaugurations, birthdays, debuts, funerals, anniversaries, and finally, wedding ceremonies. Its aggressive marketing strategies provided the dramatic breakthroughs that allowed it to be popularly known in Quezon City. Its fame spread like wildfire throughout Metro Manila and eventually, the United States.At the start of 1996, Flowers of May was reborn as a corporation on July 2001. It also had branched out a shop in Katipunan Avenue, Quezon City, and Tagaytay City. Definitely, this is one more manifestation of the dynamism that has characterized Flowers of May from its very inception.