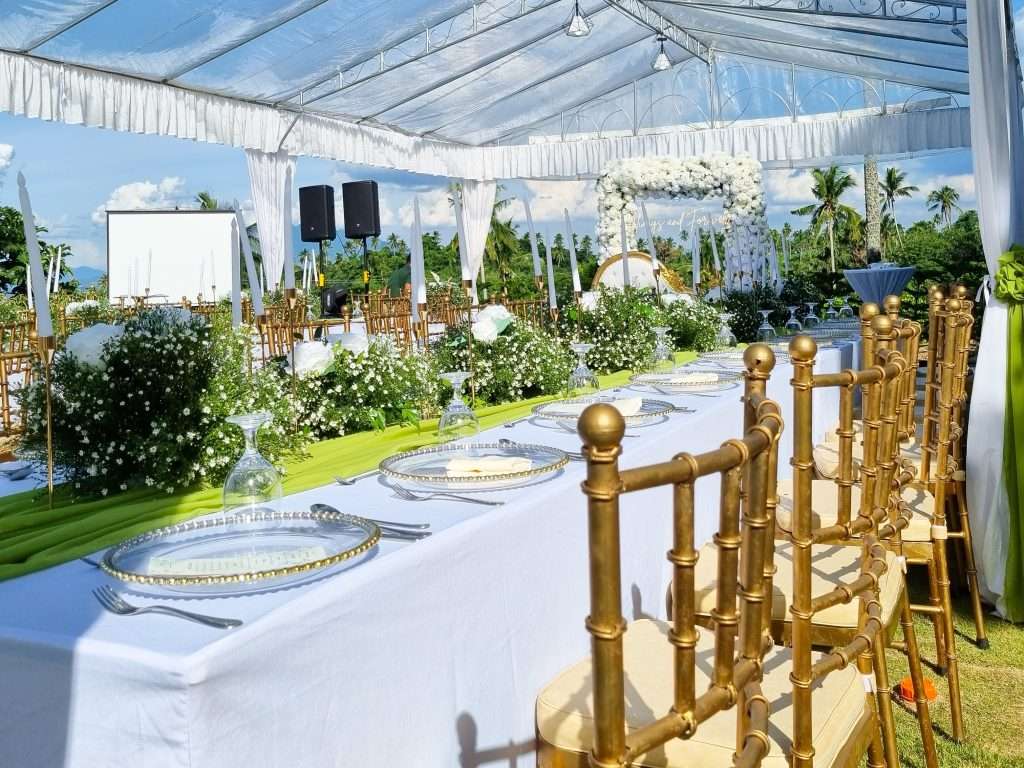 Your special day deserves a venue as unique and enchanting as your love story. At Kasile Hills Nature Resort and Events Venue, we understand the significance of these moments in your life, which is why we offer the perfect setting for weddings and debuts that are nothing short of magical.
Imagine exchanging vows surrounded by the breathtaking beauty of nature, your friends and family witnessing your love story unfold amidst lush gardens and a serene mountain lodge. Our picturesque location provides the backdrop for unforgettable memories, capturing the essence of your commitment and joy.
For debutante balls, we offer the ideal setting to celebrate that momentous transition from girlhood to womanhood. Our charming facilities can be tailored to reflect your individual style and personality. Whether you're envisioning a grand ball or an intimate gathering, we'll make sure your debut is everything you've ever dreamed of.
Our professional and attentive staff will work closely with you to ensure that every detail, from the decorations to the menu, aligns with your vision. Kasile Hills is not just a venue; it's a canvas for your dreams.
Make your wedding or debut an affair to remember at Kasile Hills Nature Resort and Events Venue. Let us help you create memories that will last a lifetime. Embrace the enchantment of love and milestones intertwined amidst the beauty of nature. Book with us today to start your journey toward a day you'll treasure forever.
Address: Purok 4, Barangay Casile, Cabuyao, Laguna, Philippines
Contact number: +63 917 528 5455
Website: kasilehills.com