Kliniqa Mobile Bar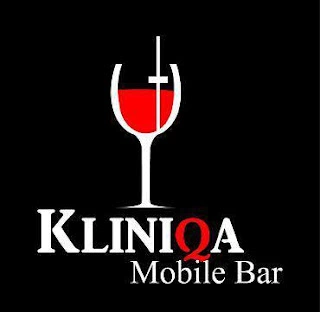 Contact Numbers: 403 6932 or 09204320911
Address: 16 St. Francis st., Taguig city
Email address: kliniqa@gmail.com
Website: www.kliniqamobilebar.com
https://www.facebook.com/pages/KLINIQA-Mobile-Bar
At KLINIQA, we provide a unique mobile bar hire for just about any occasion – from beers and cocktails to wines, spirits and soft drinks, our mobile bar hire is sure to have something for everyone, and we're confident your guests will be impressed at the variety of mixed drinks we can offer.
Whatever event you're planning, your very own mobile bar, an indoor or outdoor event, one of our mobile bars will fit perfectly – we'll make sure of it. We understand that every celebration is different, and each venue varies wildly.
Our mission to ensure you get professional mobile bar hire that looks great and delivers the best drinks too. Each bar is fully installed and set up by our experienced team and whether your mobile bar hire is staffed or non-staffed we'll make sure you get hassle-free performance all night. Services that go above and beyond our client's expectations.
We offer full end to end service from concept, mobilization, event management, event delivery, demobilization and event debrief. From the smallest party to the largest corporate event, take it to the next level with mobile bar hire from KLINIQA. We can supply mobile bars capable of delivering a truly professional experience – with highly trained staff providing a full range of drinks.