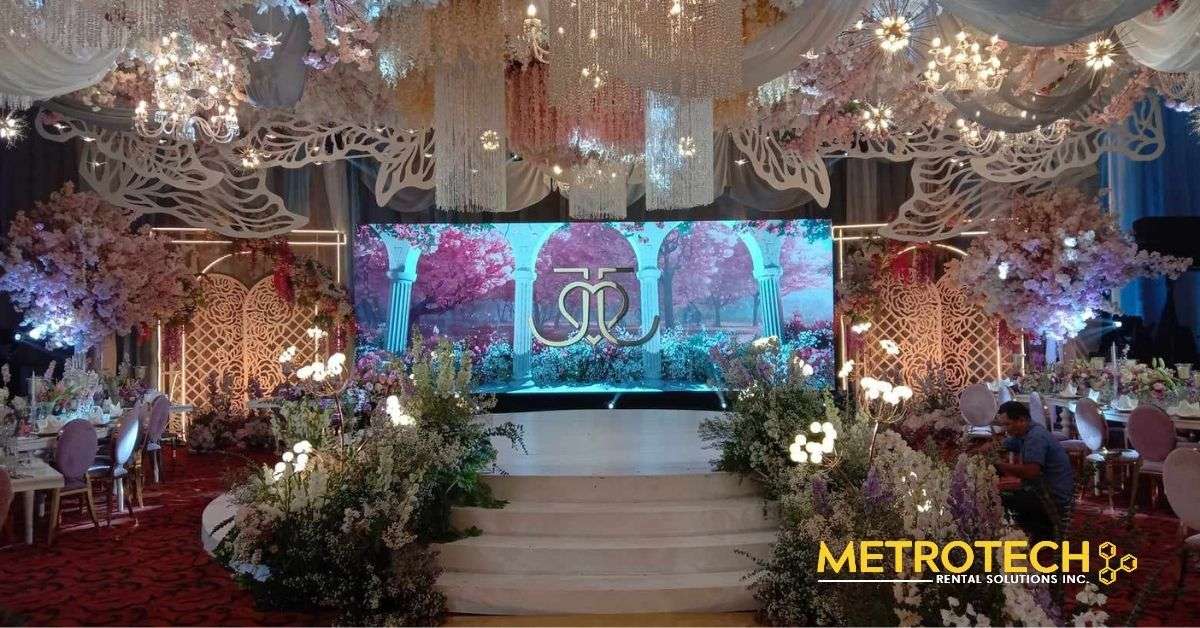 Address: No. 6 J. Wright St. Batis, San Juan
Landline Number: 531 0000
Mobile Numbers: 0917 8537305, 8531-0000
Website: http://metrotechrental.com/
Facebook: Metrotech Rental
Instagram: Metrotech Projector
Profile:
OUR COMPANY
Founded in 2003, Metrotech is a homegrown company situated in Mandaluyong City. From just 2 employees in a single-room office built on hard work, dedication, and commitment to currently supporting Audio Visual Productions and Technology rentals, Metrotech is now an integral contributor in providing the best events in the metropolis and its neighboring provinces. Formerly named Metrotech Enterprises, our company is now known in the industry as Metrotech Rental Solutions, Inc. and has become a progressive and innovative audiovisual company servicing a diverse clientele throughout the Philippines today. As an AV equipment and service provider, we are dedicated to providing the best rental services for high-quality equipment. Metrotech's success is empowered by our commitment to our clients. Built and founded on the highest ethical level of professionalism, we endeavor to become a service partner that will be an extension of professionals and business people, providing value and quality, on-site and off-site events. We enjoy outstanding relationships with our clients and maintain a client retention rate well above 90%. Contact us 531-0000 and we will give you references of clients whom we have supported and worked with at trade shows, conventions, and events.
TECHNOLOGY
Metrotech was established to help businesses and organizations with their Audio Visual Production and short-term technology rental needs. Our Services are the rental of video walls, LED TVs, projectors, sound systems, switchers, HD cameras, and laptops.
EMPLOYEE
The Metrotech team of professionals has years of combined experience in supplying corporate production in social and corporate audiovisual, video & film production, and convention services. We pledge to consistently provide at-par, outstanding, highly reliable service and value to our clients through the Metrotech team of account executives and technical support staff who are available on a 24-hour/day basis. We aim to establish continuous training programs to empower our workforce at maximum capacity and to enhance our existing expertise. Our current headcount exceeds 100 employees IT'S OUR SERVICE NOT JUST THE EQUIPMENT