Nice Print Photography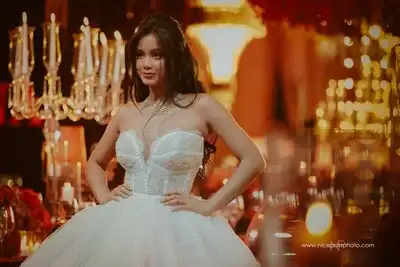 Address: Unit 206 Emerald Place Bldg. 604 Shaw Blvd. Pasig City
Contact No.: 633 3812
Email Address: niceprintphoto@gmail.com
Website: http://www.niceprintphoto.com/
Facebook: Nice Print Photography & Exige Weddings
Instagram: @niceprintphoto
Profile:
Nice Print Photo Company is one of the leading, fast-rising company in digital photo and video services. They give only the best quality and value-for-money services. The company's primary business line is photo developing and printing. They operate a total of 15 Konica Photo Express outlets, thus, it enables them to lower down their rates since they print their own photos. The company is one of the few if not the only photo studio today that has its own digital photo laboratories.
Nice Print has covered weddings not only in Metro Manila but various provinces such as Vigan, Leyte and Boracay, Aklan. It has also captured clients abroad covering international weddings and events in Canada, the United States, Macau, Singapore, and HongKong.
With Nice Print Photo, the client will only get value for money packages and services as well as proper care and attention to their individual need and preferences!