Paperbug & Co.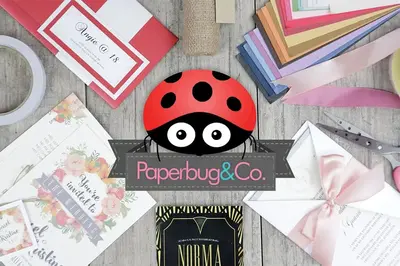 Landline number: 925-0790
Mobile number: 0917 5607082
Email address: info@paperbug.com.ph
Website: www.paperbug.com.ph
Facebook Fan Page: Paperbug
Instagram: @paperbugandcompany
Profile:
As with most businesses, everything starts from a need. It was 2007, me and my fiancee then (now wife ) were looking around to find the invitation that we wanted. Around that time, most of the offerings was pretty basic and outdated. It was the same old thing , which was probably what our parents had to choose from, invites wasn't something you could really customise , unless – you made it yourself. So we did.
With a bit of resourcefulness and lots of creativity, we were very happy with our wedding invite, it turned out just the way we wanted it. After a few months we decided to create some more designs, add in better materials and tons more options. Steadily, we got noticed from other suppliers, getting more phone calls here and from abroad and most importantly is we truly enjoyed our work and our clients were very happy.
Nowadays, we've diversified into all kinds of events, souvenirs and even prop styling.
What can we say? we love the little things 🙂