Platinum Fireworks Inc.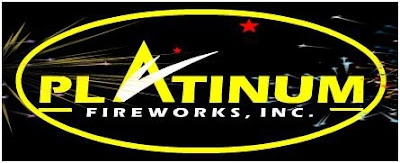 PLATINUM FIREWORKS INC.
Contact Number: 352 4566 or 216 1988
Fax Number: 292 7343
Address: #61 Unit 512, Xavierville Royale, Xavierville Avenue, Loyola Heights, Quezon city
Email Address: nemsalvador.platinum@gmail.com
Website: https://www.facebook.com/PlatinumFireworks
http://www.platinumfireworksinc.com/
"Every PLATINUM pyrotechnics display is a visual symphony masterfully executed with technical procision, timing and artistry."

Joel M. Sta. Ana
President
Platinum Fireworks, Inc.
Platinum Fireworks, Inc (PFI) was organized and duly-registered in 2002 as the marketing arm of SIX-J Fireworks. The corporation adheres to its valuable approach of incessantly providing exceptional quality of services and products.
Aside from its principal office located along McArthur Highway in Valenzuela city, PFI also has a factory located in Sta. Maria, Bulacan which is the Fireworks Capital of the Philippines.
The organization employs capable administrative staff and competent experienced skilled production personnel. During the peak season which regularly falls on the last quarter of each calendar year, the organization employs a total of 60 regular and contractual employees to man and support the operations. However, throught lean months, 20 regular employees are sufficient.
Withstanding the challenges of the times, PFI has been a trusted partner in various cultural and religious events. Platinum Fireworks, Inc. has built a great reputation with a name now synonymous with "magical and breath-taking fireworks display that gives lasting memories to special occations." Its pyrotechnics has always been the focal point of many cultural and religious celebrations.
The increase in number of distinguished clients could be attributed not only to the aesthetic display of the colorful visual effects produced by our firework devices but as well as in the company's strict compliance to the safety standards in handling, packaging, storage, transport and distribution to our consumer as well as providing customers with massive selection of exquisit firework products.