Project M.I.S.M.O.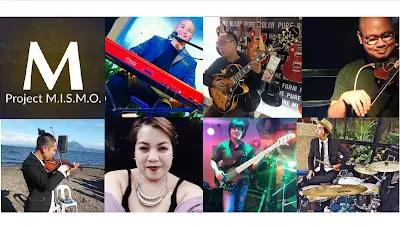 Landline Number: 931 9134
Mobile Number: 0977 8055528
Email Address: tjpaeldon@gmail.com
Facebook: Project MISMO
Profile:
Project MISMO is a community of Sessionist musicians in the Philippine wedding industry that merge together to form a group to cater the client's needs.
From Church to Reception, to dancing, Debuts and Company Activities, let Project Mismo fix your band or musician line up for your event. We are friends with almost every supplier in the wedding industry. We are purely sessionist musicians for any type of genre, but our forte is mostly on weddings.