Robert Camba Catering Services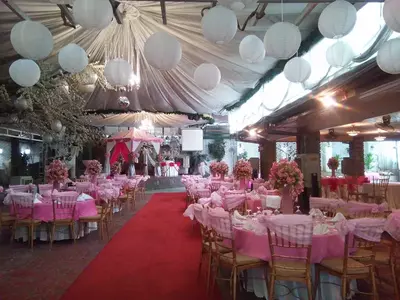 Address: Unit 107 Westria Residences, No.77 West Avenue, Quezon City
Landline: 3711098, 3729755 or 4147719
Mobile Number: 09228276802
Email Address: info@robertcamba.com, info@robertcambacatering.com, cambarobert@yahoo.com
Website: http://www.robertcamba.com/
Facebook: Robert Camba Catering Services
Profile:
Robert Camba Catering Services is owned and managed by Mr. Robert Camba. It has been rendering service in and out of metropolis since 1989. For 15 years, it delivers elegant yet inexpensive services.
Robert Camba is a graduate of Philippine Christian University (PCU) with a degree of Bachelor of Arts in Business Administration in 1981. Robert, a.k.a to his friends, is a native of Barangay San Vicente, Bani, Pangasinan.
Robert Camba is a founding member of the Food Caterers Association of the Philippines (FCAP) and one of the caliber pioneers in equipment rentals and catering industry. He started his entrepreneurial legacy in chairs and tables rentals in 1984 under the auspice of "Camba Chairs Rentals". Corollary to the expansion of the business, the tables and chairs rentals latter includes catering equipment.
Robert Camba Catering Services started catering to friends and relatives. In the advent of increasing demand in the market, the business grew in a fleeting moment. Thus, now, it offers Filipino dishes as well as International cuisines. Seemingly, specialized wedding and debut packages awaits everyone. The company has a work capacity of ten functions a day.
"Our office is a one stop shop for brides to be, and debutante. Our quest to improve our services, commissary equipment and personnel continues. To beat the latest trend in catering industry is our underlying goal. To promote our objective, we always showcase on bridal fairs, food tasting and GMA and ABS-CBN Television shows," Mr. Robert Camba.