Sofia's Cakes Tagaytay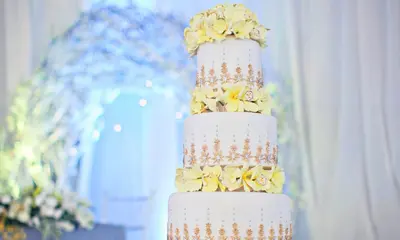 Landline Number: 046 4831483
Mobile Number: 0977 8112253
Address: #25 Bgy. Loma, Crisanto de los Reyes Avenue, (Tagaytay-Amadeo Road), Amadeo, Cavite 4119
Email Address: freshlybaked@sofiascakes.com
Website: www.sofiascakes.com
Facebook Fan Page: Sofia's Cakes Tagaytay-Amadeo Road
Instagram: @sofiascakestagaytay
Twitter: Sofia's Cakes
Google+: Sofia's Cakes Tagaytay-Amadeo Road
Pinterest: Sofia's Cakes Tagaytay-Amadeo Road
Tumblr: Sofia's Cakes on Tumblr
Profile:
Sofia's Cakes Tagaytay started in April 2012 as a weekends-only venture, but has since then, grown into Metro Tagaytay's cake supplier of choice.
Sofia's Cakes specializes in Metro Tagaytay weddings, providing high-quality fondant and buttercream cakes to soon-to-wed couples, at reasonable prices. Now on its fifth year of operations, Sofia's Cakes continues to be the leading wedding cake supplier of Metro Tagaytay, with a growing network of partner hotels, wedding venues, restaurants, and fellow wedding suppliers.
Sofia's Cakes also expanded its product and service offerings to now include:
Cakes for birthdays, baptisms, anniversaries, debuts, and other special occasions,
Custom cake toppers,
Cupcake towers, cupcake arrangements, and pull-away cakes,
Cupcakes and mini-cakes as wedding favors/party favors,
Candy stations, dessert stations, and snack stations
Tagaytay party planning services,
Small/intimate Tagaytay wedding packages,
And other promotional packages with fellow wedding and party suppliers.