The Art Of Makeup By Joel Miguel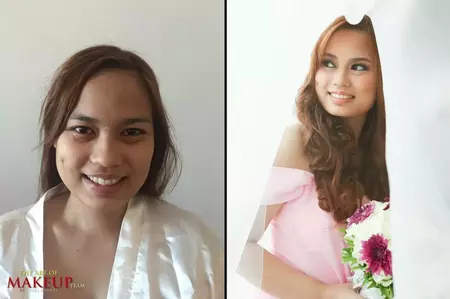 Mobile Number: 0917 820 3737
Email Address: theartofmakeupbyjoelmiguel@yahoo.com
Facebook: Joel Miguel
Instagram: Joel Miguel
Profile:
With more than 20 years of experience in enhancing the innate beauty of his clients, Joel continues to push the blush brush and create stunning looks. His passion for make-up started at a young age.
His training gained at different salons that he worked for was under the tutelage of many respected make-up artists, giving Joel a broad range of style and a sense of details that others with less training lack.
Beauty makeup is what most make-up artists have been trying to perfect. It requires superb skills more than sheer talent. In his pursuit of mastering his craft, Joel got his hands busy doing editorial gigs for various fashion and beauty magazines. And in so doing it caught the attention of most soon-to-wed brides that were marveled by his work. Soon after, Joel got more bridal projects and has been realizing every brides' "dream look" for their dream wedding.