The Make Up Clinic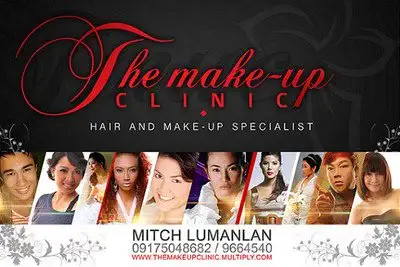 Address: 23 N. Ponce St., Brgy. Doña Aurora, Quezon City
Contact No.: 966-4540 | 414-6445 | 09175038682 | 09175048682
Email Address: themakeupclinic@yahoo.com
Website: http://themakeupclinic.webs.com/

Profile: The Make Up Clinic, founded in 2006, now consists of 15 highly trained and skillfully tested Professional Hair and Make Up Artists who cater hair and make up services for international clients based here in the Philippines.


Committed to provide excellent processional hair and makeup services that will suit your style and budget.