Tips on How to Plan a Christmas Party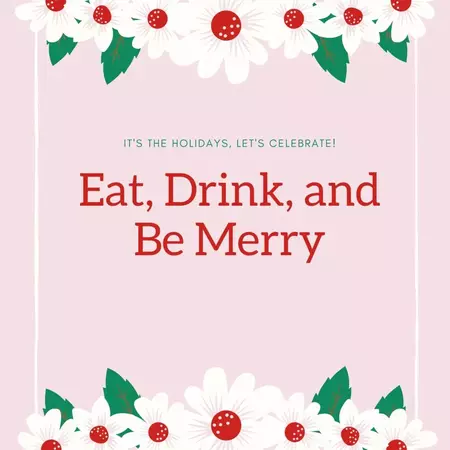 Traffic these days can be draining and with so many things to do, you hardly have time for yourself, much more to organize a Christmas party for your family and friends. Don't worry. You're not alone and we hear you. We'd like to help you have a simple and meaningful gathering that you can enjoy with your loved ones.
To help you get started, here's what you need to do:
Set the date. Everyone is off to a party, be sure that yours will not clash with someone else's.
Create your guest list. Regardless if it's a gathering of 10 or 50 guests, make sure that your budget and venue can handle the number of people you decide to have. Remember, the more you invite the bigger space you'll need and the more food you'll need to provide.
Decide on your venue. If your backyard or your living room can't accommodate the number of people you want to have and you decide to have it at a restaurant, be sure to reserve the function room ahead of time. Remember. You're not the only one having a party. Some would celebrate their company Christmas party in November or January just because there are no restaurants or venues available by the time they decide to book their venue.
Invite your guests early. Call and invite them to your party. Help your guests plan out their activities ahead of time. They will thank you for this.
Plan your menu and drinks. Christmas is a time to gather and share blessings. And a potluck party is a great way to share food cooked with love, to be shared with family and friends. Guests would normally bring something that they like. This guarantees them that if they do not like the spread, they can always eat what they brought with them. Just make sure to coordinate who brings what to avoid having 3 paellas, 4 leche flans or 2 macaroni salads. You know what we mean. Let's also try to keep things wholesome by serving non-alcoholic drinks. Inform your guests about your decision to serve non-alcoholic drinks and that they are free to bring some should they wish to have alcohol served at the party.
Decorations. Bring out your Christmas tree, string lights, and other holiday decorations. If you want to have a themed party decorate accordingly. To make your party truly an intimate event, decorate your Christmas tree together with your guests. Set up your Christmas tree, string lights, and garland. Ask guests to hang an ornament and write their Christmas wishes. You can also ask them to bring an ornament to share, that way, the party becomes more personal.
Entertainment and games. What's a Christmas party without having games and entertainment? You can ask guests to perform at the party. It's also a great time for the kids to show off their talent, don't you agree? Some popular games you can do are Bring Me, Pinoy Henyo, newspaper dance, and Trip to Jerusalem. You might want to bring out your karaoke and have a singing contest. Make it more exciting by leveling up your games inspired by Minute to Win It. Check out the video below.
Don't forget to prepare nice prizes for the winners!
Monito-Monita (Exchange gifts). Monito-Monita is the Filipino version for Secret Santa where you randomly picking out your Monito or Monita a few weeks or days before the party. You give yourself a codename or a nickname and write it down on your gift for your Monito or Monita. Normally, you are asked to give a particular gift on a certain day and leave it under the Christmas tree (something sweet for Monday, something long for Tuesday, etc.). The reveal happens at your Christmas party when you yourself would give your gift to your Monito or Monita. You can also simply ask guests to bring a unisex gift worth Php 300 to Php 500 and place it under the Christmas tree. Don't forget to number the gifts. Later on, have everyone draw numbered lots to receive a gift from a real "Secret Santa".
Leftovers. There are times when you just have so much leftover food that you can eat leftovers for days. But there are guests who love the food so much that they would ask if they can bring home some. So be prepared with your Ziplock, Tupperware and even aluminum foil.
Party favors. You don't really have to worry about this one. Family and friends are there to have a great time and as Pinoy as we can be, we are always there for the food! But if you must, any party favor will do and as long as it is food, your guests will accept it with open arms. If you're tight on the budget, inexpensive party favors include candies, cookies, and chocolate loot bags are a crowd favorite. Again, food.
If you need any help with your party planning, click here to message us. We'll be happy to help you out.
Have fun this Christmas!