Up To 25% Off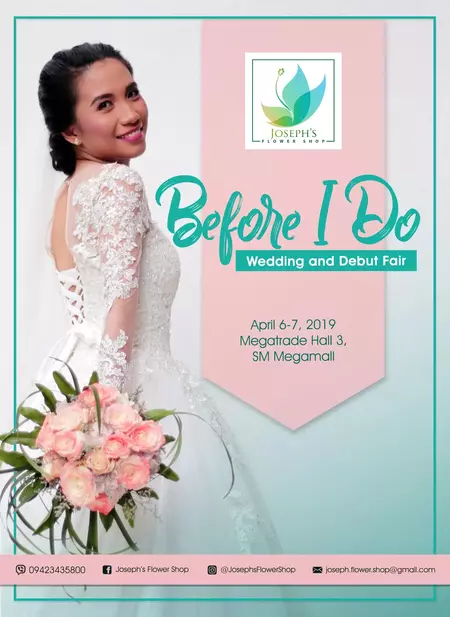 "Our team will be joining the 35th#BeforeIDoBridalFair happening this coming April 6&7, 2019 at the Megatrade Hall 3 SM Megamall.
We are giving away DISCOUNTS of up to 25% off when you book with us on the spot!
You may get your entrance tickets for FREE! Kindly message us for details.
See you there soon-to-be-wed couples!"~ Joseph's Flower Shop