11 WAYS ON HOW TO CELEBRATE YOUR POSTPONED WEDDING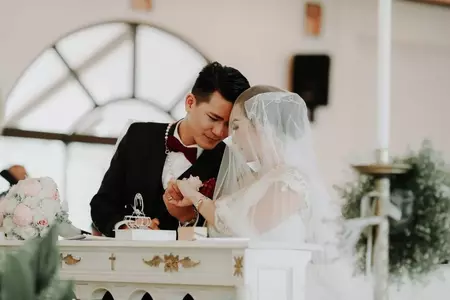 Postponing a wedding due to reasons beyond your control takes away the excitement of planning your wedding. Even if you know that you'll still get married to the love of your life, the thrill of getting married is just not quite there. Many couples have gone through this and are still stressed about letting go of their wedding date.
When your original wedding date draws near, you might find yourself sad. Allow yourself to feel grief and disappointment. It's okay not to be okay. We understand how it feels and you are not alone. Everyone in the whole wide world is with you. But you know what? There's one way that you can change this and still celebrate, making your original wedding day meaningful. Have a commitment ceremony and celebrate as if it's really your wedding (except there's no officiant). Let your family and friends know that you're in it for the long haul.
What is a commitment ceremony and how is it different from a wedding ceremony? The only difference between the two is that one is legally binding while the other is not. Having a commitment ceremony publicly affirms your commitment to one another without being bound by law. So dress up, share your vows of commitment, exchange commitment rings, have fun, and be merry with family and friends. It might not be how you planned it to be but you'll be happy that you chose to celebrate the day despite the circumstances and still putting everyone's health and safety first.
What do you need to do to host a commitment ceremony? Mass gathering is not allowed at the moment, having your commitment ceremony would have to be done virtually, unless you have family members living with you. You can have your ceremony or party in your living room or backyard and have almost all the elements of your original wedding.
~ Live stream setup. Be sure to have a decent internet connection and a good camera set up on the day of your party. This ensures that you won't have any lag time once you get started.
~ Invite family and friends to join you in your celebration. Send out e-vites for your special day. Ask your family and friends to dress up and be online to witness your commitment ceremony. And yes, even if they live with you at the same house, ask them to dress up for the occasion and be present. No kill joys, please.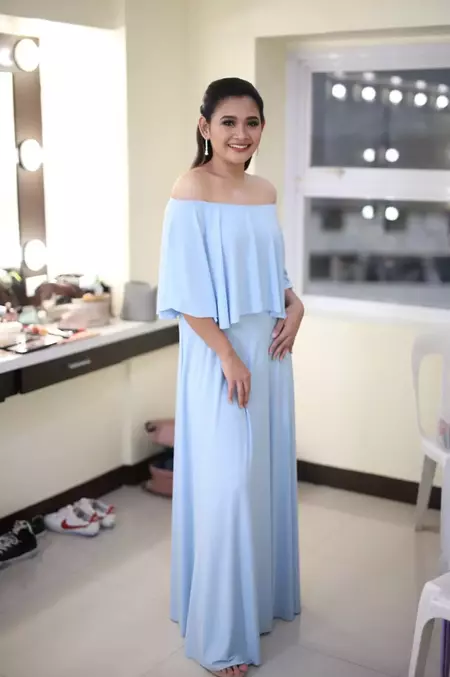 ~ Dress up. This is a special day, so dress up even if it's just a simple dress. You may opt to wear a white cocktail dress and a veil too. If you prefer to wear jeans, it's okay. It's your party, your call.
~ Invite family and friends to drive by. Social distancing kept us away from our loved ones and we're pretty sure that they'll be excited to go out and greet you on your special day. What a great excuse to go out! But since they can't stay, have them drive by your neighborhood to greet you or drop off a gift or two.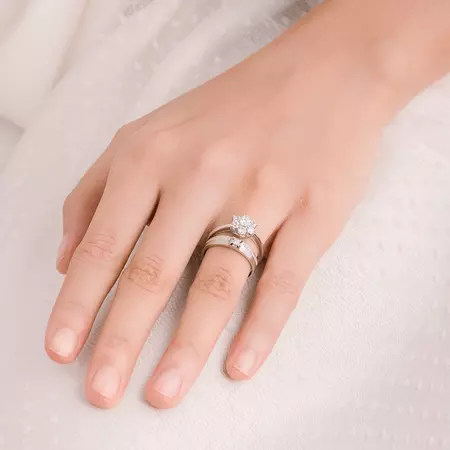 ~ Say your vows. A commitment ceremony is the best opportunity to recite your vows since Catholic churches will not allow you to recite your personal vows on the day of your wedding. You can remind each other that through thick or thin, it will be the two of you until the end. Your love for each other is bigger than the pandemic.
You can also choose to have your fianceseal your fidelity and commitment for each other with your engagement ring all over again. If not, you can have simple rings made for your commitment ceremony. It does not have to be fancy or expensive. You can get commitment rings from Davoh Jewelry Co., J's Diamond Jewelry, BT Collection, and Diamond with Love. You can opt to skip the rings all together if you're not up to it. Again, it's your party. Your call.
~ Dinner and cocktails. Celebrate the day with a simple dinner. Support wedding suppliers with their new endeavor and enjoy homemade food delivered right to your doorstep. If you are staying with your family, why not have a mini feast or have Donut wall by Hazel set up a grazing table that the whole family can enjoy. And for everyone else online, make sure that they eat at the same time as you do. Isn't it fun to have your loved ones join you on your digital reception and celebrate your original wedding date?
Enjoy kare-kare from Cely's Food Haus or backed macaroni from CakEckah Cakes and Pastries. How about sushi baked & aburi salmon sushi by Bake 2 Go by Sugarpetals, cheesecakes from Master Baker, or lumpiang saging from Wrap Eat all up? Don't forget to have your favorite milk tea delivered from Caliya Tea. Share the blessings! Share the love!
How about sharing an Authentic Cebu Lechon with your family and friends who are celebrating with you online? That's actually possible. Just message Simply Beautiful Events and order a whole lechon. They'll chop it for you and deliver it to your loved ones. Just note that their roasting pit located at Sucat, Paranaque.
~ Wedding Cake. Order your favorite cake from your neighborhood bakery or from Sweet Chay's Pastries Artisan Cakes and Events to enjoy together. What's a celebration without cake, right?
~ Games. Make your party extra lively with games. There are virtual games that you can enjoy with your guests. Trivia games about you and your fiance such as "He said, She said" is a crowd favorite. You can also do a drinking game called "Most Likely To.." where your guests would decide which of the two of you would most likely to do that thing. Whoever it is, has to drink. Let's not forget everyone's favorite wedding reception game for the last year or so, "Name that Tune"! Regardless of what virtual game you decide to have, spending time with your loved ones is a great way to celebrate the day.
~ Photoshoot. Documenting this special day is important. It is something that you can look back for the years to come. Don't worry if you do not have a professional camera. Your phone camera will do. Assign someone to take photos of everything: your outfits, the food, etc. But if you want a professional to document your event, you can reach out to SilverMoon Studio, Nice Print Photography, Ralph Alejandrino Photography & Video Productions, Casa Litrato, Dream Cathers Photo Cinema, GDGFilm, Masiha Photo & Video, Marvin Manalo Photo Film, and Photoman and inquire. You can use the photos taken during your commitment ceremony for your flashback video or photo slideshow.
Remember that when you are around other people, you must adhere to social distancing rules and group gathering guidelines.
~ Open presents. If some guests have sent you presents already or were dropped off by those who drove by, open a few. Opening gifts will heighten that feeling that you actually got married. Who doesn't love opening gifts, right?!
~ Dance! Dance! Dance! End with a happy note and cap the night with dancing! Have a dance-off with your guests online or practice your first dance while you're at it. You can also listen to good music and choose songs for your playlist for your wedding reception next year!
While this may not be what you envisioned how you'll celebrate your wedding, it is something that you'll always remember. So enjoy. Be happy. Life is too short to be depressed.
If you still need help in planning your commitment ceremony or your wedding, you can reach out to the following wedding planners and coordinators: Simply Beautiful Events, Ralph & Co. Events, Voice in 7 Events, Basileia Events Management, My Destiny Coordinator, Eventist Manila Inc., SugarPetals Enterprise & Events Management, YES Event and Travel Management Company, and Your Team of Excellence.